All the Historic Overlay Districts for the City of Greenville adhere to a set of design guidelines specifically written to match the historical and architectural significance of each district. The City has Design Review Board – Neighborhood Panel that reviews requests for new construction or repairs. Visit their website to contact them for the review application process: https://www.greenvillesc.gov/1238/Design-Review-Board—Neighborhood-Panel.
To acquire a copy of the guidelines, please call the City of Greenville Zoning Office or click here for a downloadable PDF. For some general information concerning design guidelines, please visit the South Carolina Department of Archives and History website at http://scdah.sc.gov.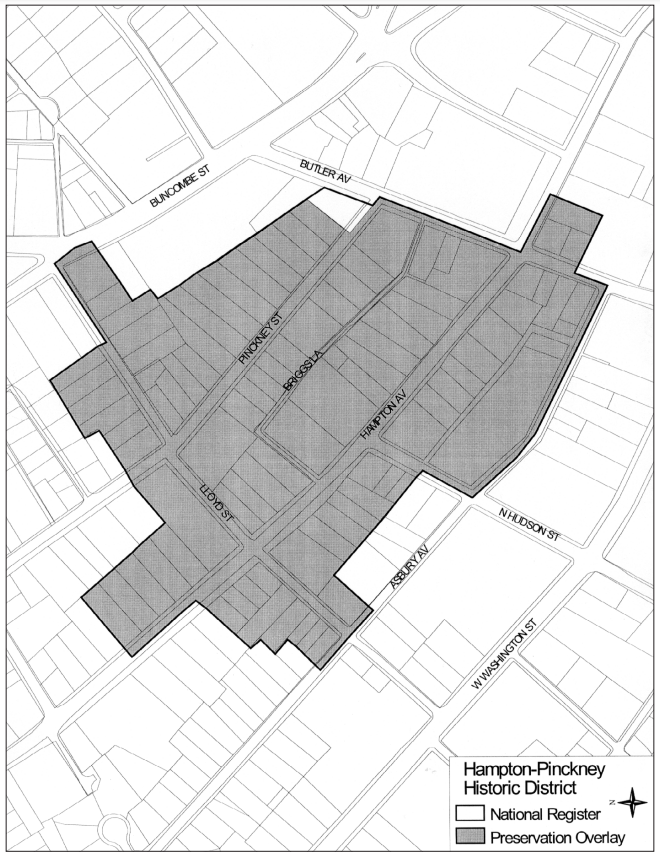 To just see the preservation guidelines for Hampton-Pinckney Historic District, click here for the pdf.
The state of South Carolina enacted historic tax credits that you can take advantage of if you get approved before you do any work. There is more information on the SHPO website here: https://scdah.sc.gov/historic-preservation/programs/tax-incentives.